In 2330 BC, the Tomb of Akmanthor was built in Saqqara, Egypt. Known as the "The Tomb of the Physician," the site is covered with hieroglyphics and murals -- among them, the depiction of two men receiving hand and foot massages. The ancient tomb is proof that humans have been enjoying the benefits of massage for over 4,000 years, but for as long as we've been practicing the art of massage, many of us still know little about it.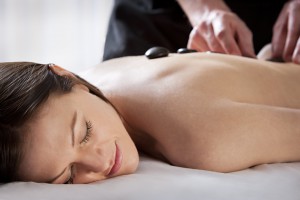 If you've never gotten a massage, you may be confused about the process. You might even feel a little intimidated. We want to help. So if you're considering a massage but you aren't sure which type is right for you, read on.
Swedish. The Swedish or "classic" massage offers a great introduction to the world of massage. It uses a variety of long, flowing strokes to improve circulation and flexibility and to reduce stiffness. Our Pure Relaxation Massage is one of our most popular treatments that employ this technique. Choose a Swedish massage when you wish to relax, unwind and loosen up tight muscles.
Deep-Tissue. As we've written previously, deep-tissue massage is designed for healing injuries and relieving pain. This treatment uses different levels of pressure and speed, focusing on specific areas at your request. If you're after a more intense experience or want to focus on a targeted area, a deep tissue massage could be exactly what you're looking for.
Shiatsu. The word shiatsu comes from the Japanese word for "finger pressure." It focuses rhythmic, localized pressure on the same body points as acupressure, and is renowned for its therapeutic advantages. Unlike many massages, shiatsu does not involve oil, so if you'd prefer to stay clothed, it's a good choice for you.
Pregnancy. Are you expecting? Prenatal massages use pillows and other padding to position your body for maximum support, ensuring the safety of you and your baby. In addition to relieving the physical strain on your body, prenatal massage promotes relaxation at a time when minimizing stress is extremely important.
At Burke Williams, we also offer several specialized massages, from Thai massage to reflexology. Visit us today and our massage experts will work with you to find the best combination of techniques and enhancements for your unique needs. At Burke Williams you can rest assured that you'll always be, quite literally, in good hands.