Pasadena
Welcome!
Nestled deep in the heart of Old Towne, our Pasadena spa evokes peace and tranquility with natural light from the skylights above our lounge to provide the perfect place to relax. Pasadena features all of our amazing amenities: whirlpools, sauna, cool mist room, and even a cold deluge for men. With 16 massage rooms, six facial rooms, four nail care chairs, and our unique wetroom, Pasadena offers a wide range of services to leave you feeling relaxed and restored.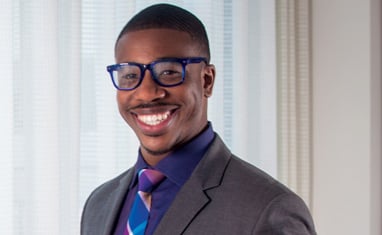 CARL J. FORD
General Manager
---
Reader's Choice Winner
Best Day Spa and Best Massage
2008, 2009, 2010, 2011, 2012, 2015, 2017, 2020, 2021, and 2022
Pasadena Weekly
2010 Employer of the Year
Pasadena Mayor's Committee for Employment of People with Disabilities
Hours of Operation
Wednesday - Monday: 8:00am to 9:00pm
First service begins: 9:00am
Address
39 Mills Place
Pasadena, CA 91105
Located in the heart of Old Towne Pasadena
Phone: 626-440-1222
Fax: 626-440-0202
Google Map
Note: Mills Place is an ALLEY located between De Lacy St. and Fair Oaks and Colorado and Green St.
---
Parking
Guests may enter the spa on Mills Pl. at the corner of Mc Cormick Alley. Parking is available in the surrounding area.
Old Towne Parking:
Public Structures
$1 for the first 2 hours, $2 per hour after that (maximum of $12 for the day)
De Lacey Street between Colorado Blvd and Green Street
Fair Oaks between Colorado Blvd and Green Street I

Independent Lots
Fees vary
Green Street between De Lacey and Fair Oaks Fair Oaks south of Green St next to the Fire Department
Metered Parking
Available on Colorado Blvd and Green Street
---
Visit our Registration Page and sign-up to receive our current promotions and special events by email.
At our Pasadena spa, you'll discover a space that can adapt perfectly to your goals for corporate meetings, presentations, or group events. Our lounge is the perfect setting to present information to your guests. We can customize your event to be as decadent or as efficient as you like. Our meeting facility can be set up with technology that accommodates the most demanding presentation and communication requirements. We can also arrange delicious catering to suit anyone's taste.
As part of your event, you can invite your guests to relax in our world-class spa facilities where every amenity is provided. Go a step further, and you can invite your guests to indulge in a Burke Williams spa treatment after the event. It's the perfect ending to a successful day. Just let us know what you have in mind—we'll take it from there!
All events are priced individually.
For smaller groups a private room can be allocated for a gathering.
Events are limited to Monday-Thursday. A buy-out is necessary for events that occur Friday-Sunday.
Small gatherings in our private room can be arranged Monday-Sunday.
Catering, Audio/Visual and any other special accommodations can be arranged and are priced per event.
The following companies are just a few of the organizations that have joined us in the past:
Jones Day
California Police Chiefs Association
NIKE
DACOR
To plan your event at our Pasadena location, please contact our general manager at 626-440-1222.
While you'll frequently find us out and about in the community or hosting an event in our spa, we don't have anything on the calendar right now. Please check back soon!