San Francisco
Due to state and local mandates, masks are no longer required in San Francisco. Please visit our wellness page for more information.

Welcome!
Our San Francisco spa is located in the heart of the city at the Westfield Shopping Centre. Our spa pays homage to the grand city of Paris with its striking black and white décor and "Parisienne Fantasy" theme. Artwork throughout evokes your last trip to the City of Lights. San Francisco is one of our largest and most luxurious facilities with over 16,500 square feet, 15 massage rooms, six facial rooms, and our world famous wetroom.
PHOTO TOUR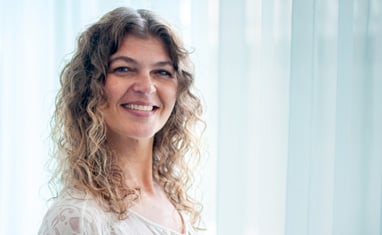 AZURAYAH LIGHT
General Manager
---
Best of 2019 Awards, San Francisco Weekly
Best Spa 2019
2010 and 2017 Reader's Choice Winner
Best Day Spa, San Francisco Chronicle
Hours of Operation
Monday & Thursday: 9:00 am to 10:00 pm
First service begins: 10:00 am
Friday, Saturday & Sunday: 8:00 am to 10:00 pm
First service begins: 9:00 am
Address
845 Market Street, Suite 510
San Francisco, CA 94103
Westfield Shopping Centre directly above Bloomingdales
Phone: 415-694-7980
Google Map
Mall Entry Before Operating Hours:
We are located in the Westfield Center. The best way to enter is through the Bloomingdales entrance on Mission Street between 4th and 5th street. There is a Burke Williams sign located on the glass doors of Bloomingdales. Next to it is an intercom, please press it and security will answer. As soon as they buzz you in, take the elevator to the fifth floor that reads "Century Theatre" level 5. As you walk through the theatre, our double black doors will be straight ahead, to the left of the escalators.
---
Visit our Registration Page and sign up to receive our current promotions and special events by email.
Are you planning a special event? Our spa is available for everything from Bridal Showers to Corporate Events. Specific requests are welcome — all events are customized to your needs.
For more information or to plan your event at our San Francisco spa, please call us at 1-866-Beyond-5.
Parc 55 Wyndam Hotel
Visiting San Francisco? Guests at this world-class hotel are invited to participate in one of our exclusive spa retreats. Visit www.parc55hotel.com for the current packages.
Hotel Zetta
Guests at this world-class boutique hotel are invited to participate in one of our exclusive spa retreats. Visit www.hotelzetta.com for current packages.
All partnership discounts may not be combined with any other promotion and do not apply to waxing.