At Burke Williams, we believe that confidence is essential to achieving your goals and living your best life. In 2019, transform your year and feel your best by adding an extra boost of confidence at BW Med+Spa. Mission Viejo spa manager, Kayla Spencer shared her insight on BW Med+Spa and how to renew, relax and celebrate you!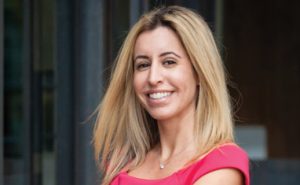 "There is no better way to start the new year than feeling refreshed with an added boost of confidence," Spencer says. "Going to BW Med+Spa at the beginning of the year is the perfect way to set the tone for a year where you exude the best version of yourself."
Since unveiling BW Med+Spa at the Mission Viejo spa location, Spencer has seen the positive effects of BW Med+Spa on her guests. "I feel lucky to get the chance to see so many people taken on a transformative journey by their medical service and spa treatment pairings. I particularly love seeing the boost of confidence in a guest after they receive a Radiance Facial paired with Botox."
Unsure if BW Med+Spa is for you? Spencer believes "anyone and everyone can take advantage of the opportunity to look and feel their best." She revealed, "The Mission Viejo team loves recommending Med+Spa to their clients and indulging in the medical aesthetics themselves."
BW Med+Spa offers treatments for almost any skin objective, from wrinkles to scarring, acne, skin texture and volume. Spencer admits it is hard to choose a favorite Med+Spa pairing. "There's really no pairing you can go wrong with, they're all great!" she explains. "I always recommend pairing any of our massages with a vitamin b12 shot. To get the best results make sure to always book your spa service before a medical treatment."
At Burke Williams we believe in the importance of celebrating you. Make 2019 your most confident year yet by enjoying a spa treatment and medical service pairing at BW Med+Spa. For more information on how you can look and feel your best visit our website.