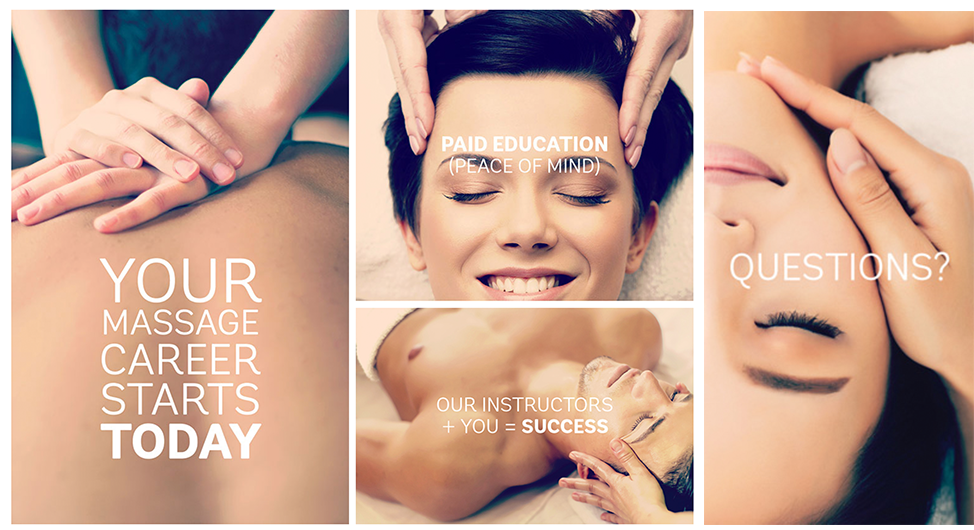 Start your massage career today!
• Earn 500 Hours Toward CAMTC Certification at our BPPE Approved School.
• Learn from highly qualified and committed instructors.
• Have 100% of your tuition credited back to you after graduation.
Are you a compassionate, intuitive person? Are you interested in helping others? Are you looking for a rewarding career focused on health and healing? Welcome to the Burke Williams Academy of Massage Therapy. We offer more than an education in massage therapy—we've created the ultimate work/study program. It's the debt-free way to launch your massage career.
310-651-9877
We look forward to meeting you!
Our Values
At Burke Williams, we live by five core values: Pride, Graciousness, Passion, Creativity, and Family. That's what 'five star' means to us. If this resonates with you, we'd love to connect. At the Burke Williams Academy of Massage Therapy, we're seeking 'five star' students who are ready to join our growing family!
Coursework
At the Burke Williams Academy of Massage Therapy, you'll complete 500 hours of education that includes extensive practical and theoretical training to prepare you to work in a professional environment. Upon graduation, you'll be ready to sit for the Massage and Bodywork Licensing Examination (MBLEx) and be eligible to become CAMTC certified and practice massage in the State of California.
While you're waiting for your CAMTC certification, you'll receive an additional 100 hours that will further hone your massage skills and body mechanics and prepare you to work in a luxury spa environment.
Your 500 hours of coursework will include:
Anatomy, Physiology & Kinesiology
Contraindications & Pathology
Health & Hygiene
Swedish Massage and Biomechanics
Deep Tissue
Prenatal Massage
Hot Stones
Business & Ethics
Spa Essentials
To see our full list of course descriptions, download our latest catalogue:
Below are links to download legal disclosures required by the State of California:
Questions?
We're here to help you learn and launch your career as a massage therapist.