Massage Therapy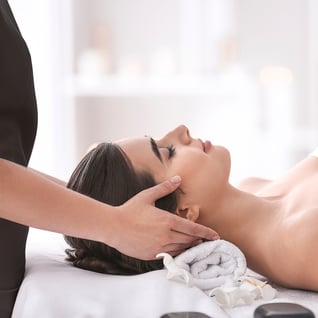 Bring Your Touch
Your signature style is unique and truly valued here. We encourage your individuality through:
Flexibility to customize every massage, no choreography needed
Support for your favorite modalities and discovering new interests
Inclusivity with a culture of openness and transparency
Opportunities to establish and grow your private clientele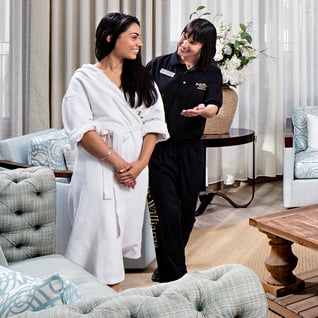 Cultivate Your Talent
You are a caretaker, and you deserve to be taken care of too! We are proud to offer our Massage Therapists:
Top-tier compensation and gratuities with paid vacation** and sick days
Generous health and wellness benefits with medical, dental, vision, 401K, massages, and chiropractic care for part-time as well as full-time employees
Stress-free shift coverage and flexible scheduling to help you achieve your ideal work-life balance on your own terms
Advancement through development coaching, paid training, and the opportunity for regular raises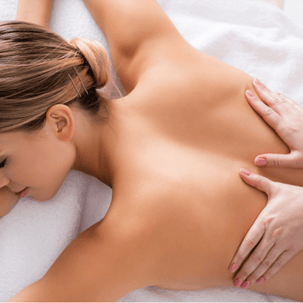 Transform Your Career
Your journey as a facilitator of healing is important to us. We have created a space for you to:
Focus on the art of massage without distractions; we take care of the rest
Connect with a community of new and experienced Massage Therapists
Benefit from compassionate leaders who have been in your shoes
Trust that your safety and well-being are our top priority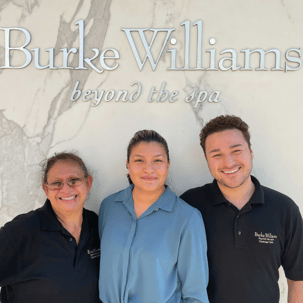 Prioritize Your Safety
Your safety is always a top priority, along with your mental and physical well-being. We keep you safe through:
Support of safe work environments and exceptional industry-leading standards
Encouragement of open, respectful dialogue amongst all colleagues and leaders
Dedication to continue innovating and improving safety and well-being for all employees
Commitment to your health and safety with our extensive cleaning protocols including extra sanitizing and disinfecting measures
---
At Burke Williams, we are pleased to offer a unique tuition reimbursement program to employees certified as massage therapists who have graduated from a CAMTC-accredited school.
---
*Subject to limitations, terms and conditions. See recruiter for qualification details.
**Paid vacation subject to minimum qualifying guidelines.
Available Jobs
Visit us in spa every Wednesday from 10 am - 1 pm for spa tours, meet & greets, interviews, and same-day hiring!
Bring your touch. Cultivate your talent.
Transform your career.
"I love how accommodating BW is. There is a lot of flexibility, and it's easy to get shifts covered or pick up extras too. I also love the health insurance and free massage for our personal well-being."
"At Burke Williams, I get a sense of support, training, and the space to grow. Whatever direction I choose, the company gives me the platform to follow my passion. All I have to do is show up, be present, and willing to learn."
"My passion and desire for massage are recognized and valued by my management team. The biggest fulfillment I get is from my clients, whether they be new or returning, hearing their feedback on how much I have helped them through my touch and work is rewarding."
"Burke Williams helps me to fulfill my purpose as a massage therapist by giving me a safe, beautiful, non-stressful environment, which allows me to create and transform."
"My mission as a massage therapist is the same as Burke Williams'. We exist to transform someone's day! Burke Williams allows me to fulfill that purpose by reaching so many different people. Whether they are return members, first-time guests, or personal clients."
"Burke Williams has helped me fulfill my purpose as a massage therapist by igniting my passion and giving me all the tools I need while letting me be the best version of myself."
"Many massage therapists have been working for the company for decades. I think that speaks volumes."
"My purpose as a massage therapist is to help others, and Burke Williams has allowed me to fulfill that purpose in a beautiful, safe setting."
Subscribe Here!