Now Offering a Signing Bonus*
$1,000 for all recent massage grads and $2,000 for 1+ years massage experience
Massage Therapy
Massage therapy is the lifeblood of Burke Williams, and we are genuinely grateful for our incredible community of healers. Over the years, Burke Williams has been transformed by therapists who choose to call our spas home. In turn, we are blessed to provide a welcoming space for you to express your unique talents, fulfill your purpose, and collectively continue raising our company's vibration. As a caretaker, you deserve to be taken care of too. In addition to a supportive environment, we offer top-tier compensation, unparalleled benefits, ultimate flexibility for hassle-free days off, and opportunities for annual raises. Your journey as a healer is important to us. Let us take care of the rest by providing a sanctuary for your skills to shine as you hold space for connection and healing
AVAILABLE JOBS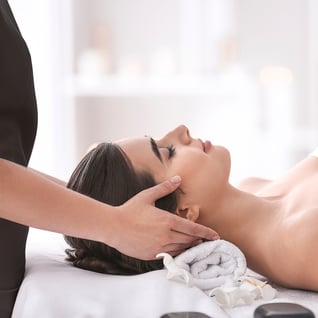 Bring Your Touch
Your signature style is unique and truly valued here. We encourage your individuality through:
Flexibility to customize every massage, no choreography needed
Support for your favorite modalities and discovering new interests
Inclusivity with a culture of openness and transparency
Opportunities to establish and grow your private clientele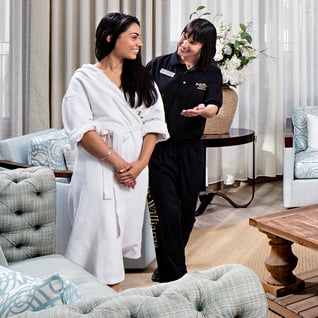 Cultivate Your Talent
You are a caretaker, and you deserve to be taken care of too! We are proud to offer our Massage Therapists:
Top-tier compensation and gratuities with paid vacation** and sick days
Generous health and wellness benefits with medical, dental, vision, 401K, massages, and chiropractic care for part-time as well as full-time employees
Stress-free shift coverage and flexible scheduling to help you achieve your ideal work-life balance on your own terms
Advancement through development coaching, paid training, and the opportunity for annual raises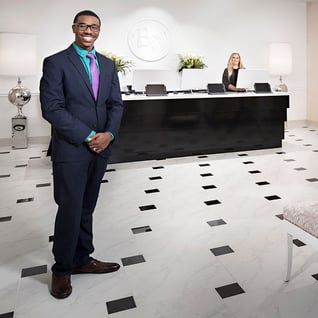 Transform Your Career
Your journey as a healer is important to us. We have created a space for you to:
Focus on the art of massage without distractions; we take care of the rest
Connect with a community of new and experienced Massage Therapists
Benefit from compassionate leaders who have been in your shoes
Trust that your safety and well-being are our top priority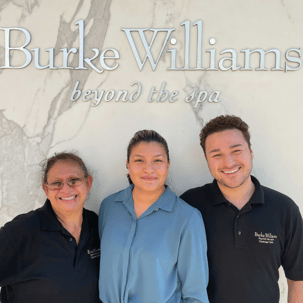 Prioritize Your Safety
Your safety is always a top priority, along with your mental and physical well-being. We keep you safe through:
Support of safe work environments and exceptional industry-leading standards
Encouragement of open, respectful dialogue amongst all colleagues and leaders
Dedication to continue innovating and improving safety and well-being for all employees
Commitment to your health and safety with our extensive cleaning protocols including extra sanitizing and disinfecting measures
*Subject to limitations, terms and conditions. See recruiter for qualification details.
**Paid vacation subject to minimum qualifying guidelines.
---
---
Available Jobs
Visit us in spa every Wednesday from 10 am - 1 pm for spa tours, meet & greets, interviews, and same-day hiring!
"The pay is better here than anywhere else, plus I had never been paid for time off before BW. It was a total surprise – like I can go on a paid vacation? This is awesome!"
"I love how accommodating BW is. There is a lot of flexibility, and it's easy to get shifts covered or pick up extras too. I also love the free massage and health insurance for our personal well-being."
"The management team has prioritized our well-being and taken extra efforts to protect our safety in these extraordinary times."
"Many massage therapists have been working for the company for decades. I think that speaks volumes."
"I've never felt so supported and valued anywhere else. There are lots of opportunities to grow in this company. Managers and coworkers feel more like family."
"From HEPA filters in every room to extra cleaning hours, it's clear that BW leadership works hard to ensure our safety and well-being, even when it means doing more than what is required."